New Acer storage solution. Acer and BIWIN will make available several memory and SSD products to audiences in the United States and China. The first will be the FA100 M.2 PCIe 3 x4 2280 NVMe SSD that promises to be six times faster than the standard SATA SSD.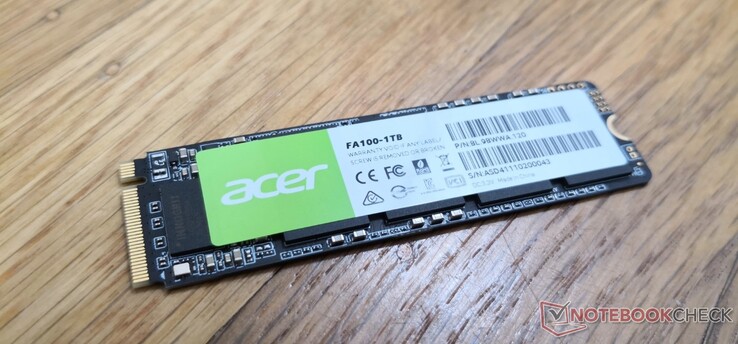 Through its partnership with BIWIN, Acer has now launched several new flash memory products, including 2.5-inch SA100 SSD, M.2 FA100 NVMe SSD and HT100 RAM module. Our benchmarks below are for a single-sided 1 TB FA100 NVMe SSD, with other capacities ranging from 128 GB to 2 TB.
Pricing and availability for the SA100, FA100 and HT100 series have not been announced at the time of writing. Other key details such as NAND flash technology and terabytes written (TBW) also remain unknown.
test system
Our host system is an Intel NUC11TNKi5 mini PC that accepts up to two M.2 SSDs. Most notably, it fully supports PCIe 4.0 SSDs, which means we've installed an Acer FA100 PCIe 3.0 drive into a slot with more bandwidth than it can handle.
For more information on the system and its capabilities, see our review of the Intel NUC.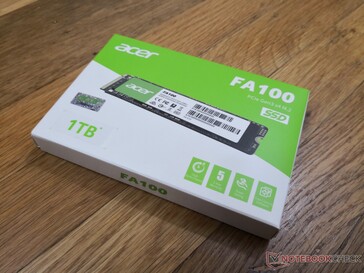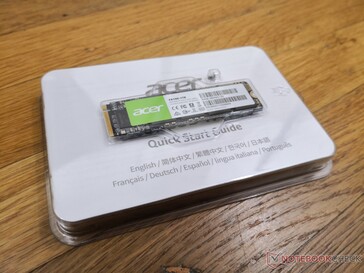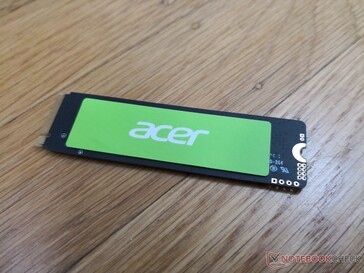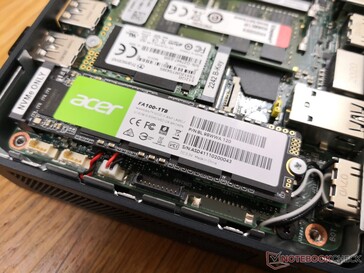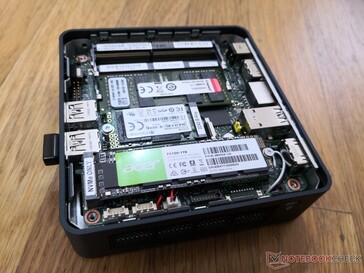 AS SSD & CrystalDiskMark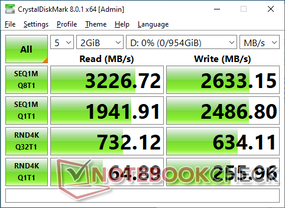 CrystalDiskMark 8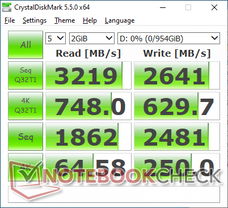 CrystalDiskMark 5.5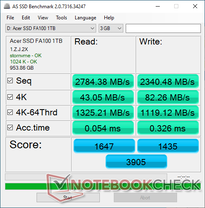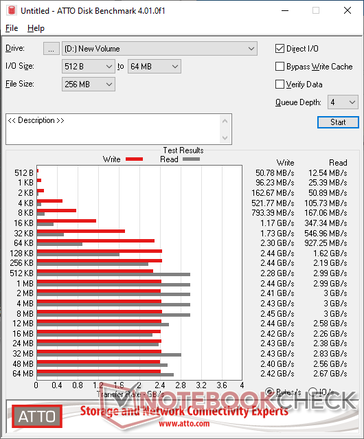 Acer FA100 1 TB
SK Hynix P31 Gold 1 TB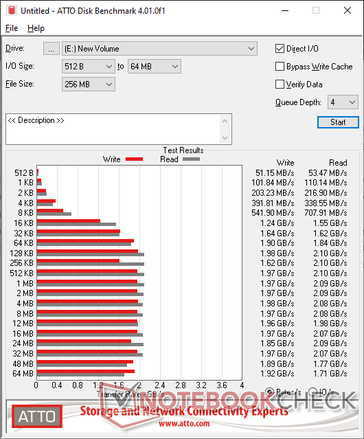 HP EX900 Pro 1 TB
Western Digital SN550 1 TB
Acer FA100 1 TB
SK Hynix P31 Gold 1 TB
HP EX900 Pro 1 TB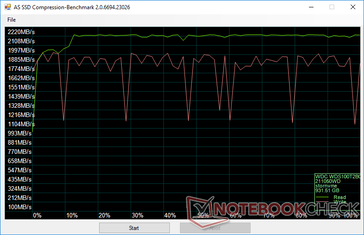 Western Digital SN550 1 TB
Verdict
In review: Acer FA100 1 TB NVMe SSD. Test unit provided by BIWIN
The new NVMe SSD from Acer faces stiff competition from the SK Hynix P31. Not only can the latter offer faster maximum read and write rates, but it is also able to reach those speeds at smaller block sizes to make it the faster budget SSD overall.